Thursday, May 18, 2023
WWIN SHOW OPENS REGISTRATION FOR AUGUST 2023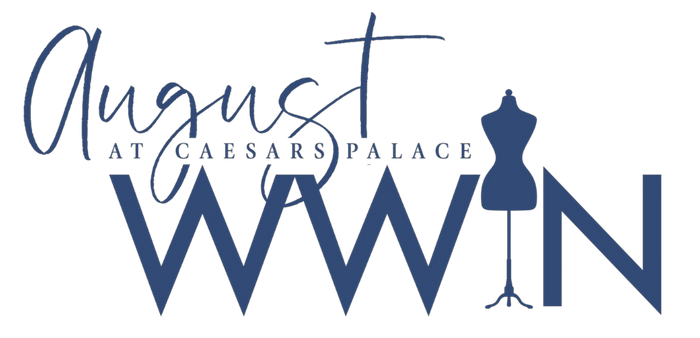 The Leading Destination for Women's Apparel and Order Writing
Shelton, CT (May 18, 2023) – Womenswear in Nevada (WWIN), the premier destination to source women's apparel operated by Clarion Events, is thrilled to announce the opening of registration for its upcoming event. Returning for one last time to its summer venue, Caesars Palace Hotel in Las Vegas, WWIN will take place from August 7-10, 2023.
Registration is open to all qualified buyers. Register here ››
WWIN has established itself as a four-day show that offers buyers and retailers an upscale environment to source apparel and accessories for women while fostering a friendly atmosphere that encourages order writing. With its outstanding reputation, WWIN provides attendees with a unique experience of unparalleled hospitality, extensive networking opportunities, workshop-style education, trend tours and top-notch concierge services.
Attendees will have exclusive access to WWIN's growing list of exhibitors in women's contemporary apparel, missy-modern, plus, petite, tall and specialty fashion from brands such as Tribal, Clara Sunwoo, Dolcezza, Kozan, Godske, Habitat, Nally & Millie, Lisette and Joh Apparel. Located in the ADORN area of the show attendees can explore a diverse selection of accessories brands featuring jewelry, purses, shoes, sunglasses, hats, scarves and more. The new elevated shopping destination, Enclave by WWIN, will also make a return, catering to buyers searching for high-quality, trend-forward womenswear brands.
Melissa K. Montes, Vice President of WWIN, emphasizes the reasons why buyers and retailers should attend this leading women's apparel shopping destination: "At WWIN, we offer an unparalleled experience for buyers and retailers, focusing on creating exceptional value for our attendees. Our show stands out because it provides a platform for retailers to source a wide assortment of womenswear brands in a welcoming and conducive environment for order writing. The extensive range of exhibitors in various categories ensures that attendees can find exactly what they are in search of. Our commitment to attendee satisfaction is also reflected in our workshop sessions, trend tours and networking receptions, which provide invaluable insights and connections."

To enhance convenience, the merchandised show floor will occupy stacked ballrooms, making it easier for attendees to navigate and explore the curated product offerings. WWIN will continue to increase signage and concierge representatives, ensuring a seamless experience throughout the event.

"We invite all qualified buyers to join us at WWIN and discover why it's the place to be," says Montes.

The host hotel is Caesars Palace Hotel and Casino located on the strip. Hotel reservations are now available. Make reservations here>>
​​​​​*Deadline for Hotel Reservations is on Tuesday, July 4, 2023.

To learn more about exhibitor and sponsorship opportunities at WWIN, contact Jim Walker jim.walker@clarionevents.com or 561-716-5503. For more information about WWIN, visit wwinshow.com.
ABOUT CLARION EVENTS, INC.
Clarion's North American Headquarters, Clarion Events, Inc. produces 50 events across 12 sectors including trade and enthusiast events. Clarion Events North America which is the U.S. division of Clarion Events, UK, and backed by The Blackstone Group has become one of the fastest-growing event companies in the United States with aggressive growth through acquisition, launch, and innovation. Clarion Events, Inc. has offices in Shelton, CT; Tulsa, OK; and Rochelle Park, NJ.
Learn more here: us.clarionevents.com.

ABOUT WWIN
WWIN is THE most comprehensive destination amid Las Vegas Fashion Week for retailers to source women's apparel and accessories. True to its strong reputation, WWIN offers attendees a unique experience through unparalleled hospitality, networking, workshop-style education, and appointment-setting programs, which carefully introduces compatible buyers and exhibitors to drive order writing. Connect with the entire industry in February and August during Las Vegas Fashion Week and discover what our all-inclusive brands have to offer including women's contemporary apparel, missy-modern, plus, petite, tall, specialty fashion, accessories, footwear, and more.

For more information about WWIN, please visit wwinshow.com or follow us on Facebook @wwinshow; Instagram @wwinshow; Twitter @wwinshows_nv
​​​​
MEDIA CONTACTS:
Paige Heady
203.892.3235 | paige.heady@clarionevents.com

Jen Cullen Williams
562.382.3802 | Jen@JenCullenWilliams.com