Wednesday, June 29, 2022
WWIN Show August 2022 to take place at Caesars Palace Hotel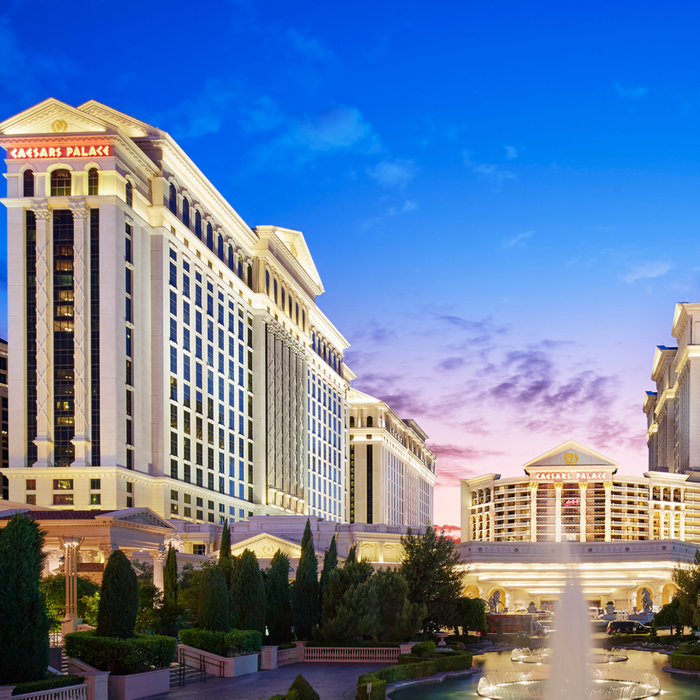 Shelton, CT (June 29, 2022) – Womenswear in Nevada (WWIN), the premier destination to source women's apparel, opens registration for the summer edition taking place at its august market week venue, Caesars Palace in Las Vegas, August 8-11, 2022.
The show to offer independent boutiques to large-scale retailers a destination to conveniently source spring 2023 designs, trends and styles in a wide range of sizes from leading brands and private labels for women's apparel in two main ballrooms, and accessories in a dedicated curated area called ADORN. In addition to product sourcing, WWIN will offer hands-on educational WWIN Workshop sessions, show floor trend tours and networking receptions. Registration is open to all qualified buyers. Register here>>
"The WWIN show is the place to source women's apparel and accessories through a truly unique in-person experience with unparalleled hospitality, networking, workshops, educational sessions, and appointment-setting programs like MATCH!," states Melissa K. Montes the newly appointed Vice President of WWIN. "Each edition we design an event to bring our community a comfortable and inspiring place to source trends, products, learn, network and ultimately grow their businesses."
WWIN August to Offer
WWIN Workshops - each afternoon expert guest speakers to provide engaging and relevant educational sessions on topics including social media, trends, sourcing and supply chain for retailers.
Trend Presentation and Tour – a trend presentation followed by a guided walking tour by Jessica Richards, a trend forecaster and founder of JMR trend + creative.
Brand Discovery Tour – a guided walking tour to introduce 15 unique exhibiting brands and their newest on-trend collections in short "show and tell" presentations with WWIN Show Style Host, Jen Cullen Williams, as the tour guide.
Pop, Fizz, Clink! Reception – on the evening of Monday, August 8 WWIN to host a full bar and appetizers with extended show floor hours to create excitement and discovery as well as continued shopping and networking.
MATCH! – the highly interactive and unique meeting format to bring buyers and vendors together to forge purposeful sourcing and relationship building opportunities.
Unrivaled Amenities - Complimentary breakfast, lunch and afternoon refreshments to keep attendees recharged all day long.
WWIN August to take place at Caesars Palace Hotel, which is directly across the street from the February 2022 edition at Caesars Forum Conference Center. The February 2023 edition will return to Caesars Forum Conference Center and then back to Caesars Palace in August 2023. WWIN's official permanent venue at the Caesar's Forum Conference Center will take place in 2024.
"Due to changes in fashion market date patterns, and other trade event conferences rescheduling dates from pandemic shifts, securing the venue space was not available. Both Caesars Palace and the new Conference Center are wonderful venues, and we will distinguish between the February and August editions seasonally. We look forward to making Caesars Forum Conference Center our permanent home in 2024," says Montes.
The host hotel is right on the strip at Caesars Palace Hotel and Casino. Hotel reservations are now available! Make reservations here>>
*Discount rates expire on July 12, 2022.
To learn more about exhibitor and sponsorship opportunities at WWIN contact Jim Walker jim.walker@clarionevents.com or 561-716-5503. For more information about WWIN, visit wwinshow.com.

WWIN August to take place at the Caesars Palace Hotel in Las Vegas, NV from August 8 – 11, 2022. Registration is now open for qualified buyers. ​​​​​​Register here»
For more information about WWIN, visit wwinshow.com. ​​

###
ABOUT CLARION EVENTS, INC.
Founded in 1995, Urban Expositions, now operating as Clarion Events, Inc. and owned by Clarion Events, produces and manages a portfolio of 36 trade and consumer events, serving a range of industry sectors including Gift, Souvenir, Apparel, Art, Auto, Fire and Rescue, Foodservice, Specialty Retail, Gaming, Power & Energy, and Enthusiast Lifestyle, with offices in Kennesaw, GA, Trumbull, CT, Portland, OR, and Boca Raton, FL. us.clarionevents.com.

ABOUT WWIN
The Womenswear In Nevada Show - also known as the WWIN Show - is a Wholesale Women's Apparel show floor filled with top name brands and up-and-coming innovators featuring more than 1,500+ lines from 400+ exhibitors. This is the ideal place to get a first-hand look at the newest designs, trends and styles for the coming season. Known as the fashion and accessories trade show for all size women, retailers from throughout the US and 25 other countries come to WWIN seeking countless designs in every category, at all price points - modern updated, petite, tall, plus size, contemporary, traditional and endless accessories. Attend idea-packed workshops and exciting special events, and even enjoy complimentary breakfast and lunch while you're here. This event is produced and managed by Clarion Events, Inc. wwinshow.com

For more information about WWIN, please visit wwinshow.com or follow us on Facebook @wwinshow; Instagram @wwinshow; Twitter @wwinshows_nv

To sign up for our newsletter, the WWIN Weekly, click here »
​​​​
MEDIA CONTACTS:
Paige Heady
203.892.3235 | paige.heady@clarionevents.com

Jen Cullen Williams
562.382.3802 | Jen@JenCullenWilliams.com