Thursday, May 26, 2022
WWIN Show Appoints New Vice President Melissa Montes and Plans for Strategic Growth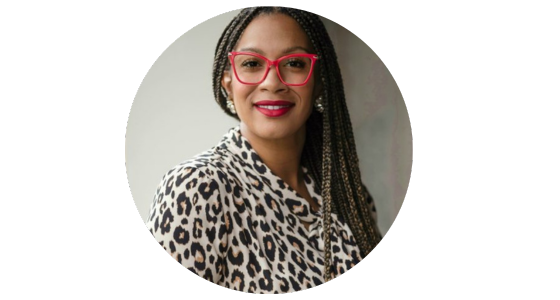 Shelton, CT (May 26, 2022) – WWIN (Womenswear in Nevada), the premier destination to source women's apparel operated by Clarion Events, is pleased to announce Melissa K. Montes has been promoted to Vice President of WWIN. She will also serve as the Vice President of AXN (Airport Experience) and continue her role as DEI Business Partner Lead at Clarion Events.
In her new WWIN position, Montes will lead business and brand development, as well as strategic partnerships and growth acceleration for the bi-annual women's apparel and accessories events. Montes will report to Executive Vice President of Fashion Events, Desiree Hanson. Bryanna Timney to continue her role as Event Director on WWIN and will report to Montes.
"We designed the event to bring our community together, conveniently located on the strip, to source product, learn, network, and ultimately grow their businesses," continues Hanson.
"Over the past two years, Mel has thoughtfully and strategically led the AX business during a turbulent environment by listening to customers and pivoting quickly to deliver content and products that best served their needs," states Desiree Hanson, Executive Vice President of Fashion Events, Clarion Events. "She led the team in successfully delivering two events within 6-months of one another with a remarkable 100% exhibitor satisfaction."

Hanson continues, "We are excited for Mel to bring her customer-centric approach and innovative event management leadership talents to the dynamic and relationship-focused WWIN team. WWIN's Event Director, Bryanna, has been instrumental in driving the success of the event through her relationships and deep understanding of the WWIN community and apparel industry at large. We are doubling down on our efforts through this new positioning and growing the team to capitalize on the market opportunities."

In addition to adding the WWIN portfolio, Montes will continue to serve as the Publisher & Portfolio Director of Airport Experience News. She joined Airport Experience News in 2013 as Director of Business Development & Marketing, became Portfolio Director in 2019, and was named Publisher the following year. In 2021, Montes was named Diversity & Inclusion Business Partner Lead for Clarion Events. Montes is also responsible for the overall strategic vision of Airport Experience News, the Airport Experience Conference, and other company-hosted events. She leads the AX team in hosting an unparalleled networking and education opportunity for airport and concessions executives, supported by the AX News magazine and other media. She is also the host of the informative AXiNsights webinar series. Prior to joining AXN, Montes was Director of Account Services at Ryan William's Agency and has held other advertising positions. She holds a Bachelor of Science in Sociology from Florida Atlantic University.
WWIN August to take place at the Caesars Palace Hotel in Las Vegas, NV from August 8 – 11, 2022. Registration is now open for qualified buyers. ​​​​​​Register here»
For more information about WWIN, visit wwinshow.com. ​​

###
ABOUT CLARION EVENTS, INC.
Founded in 1995, Urban Expositions, now operating as Clarion Events, Inc. and owned by Clarion Events, produces and manages a portfolio of 36 trade and consumer events, serving a range of industry sectors including Gift, Souvenir, Apparel, Art, Auto, Fire and Rescue, Foodservice, Specialty Retail, Gaming, Power & Energy, and Enthusiast Lifestyle, with offices in Kennesaw, GA, Trumbull, CT, Portland, OR, and Boca Raton, FL. us.clarionevents.com.

ABOUT WWIN
The Womenswear In Nevada Show - also known as the WWIN Show - is a Wholesale Women's Apparel show floor filled with top name brands and up-and-coming innovators featuring more than 1,500+ lines from 400+ exhibitors. This is the ideal place to get a first-hand look at the newest designs, trends and styles for the coming season. Known as the fashion and accessories trade show for all size women, retailers from throughout the US and 25 other countries come to WWIN seeking countless designs in every category, at all price points - modern updated, petite, tall, plus size, contemporary, traditional and endless accessories. Attend idea-packed workshops and exciting special events, and even enjoy complimentary breakfast and lunch while you're here. This event is produced and managed by Clarion Events, Inc. wwinshow.com

For more information about WWIN, please visit wwinshow.com or follow us on Facebook @wwinshow; Instagram @wwinshow; Twitter @wwinshows_nv

To sign up for our newsletter, the WWIN Weekly, click here »
​​​​
MEDIA CONTACTS:
Paige Heady
203.892.3235 | paige.heady@clarionevents.com

Jen Cullen Williams
562.382.3802 | Jen@JenCullenWilliams.com